CAMP BEGINS MONDAY
HANDBOOK IS DOWNLOADABLE FROM CAMPFAX

(IF YOU MISSED US THIS YEAR, PLEASE EMAIL US ABOUT JOINING OUR MAILING LIST FOR FUTURE CAMPS!)
YouthWrite River Valley Experience Daycamp 2019
Ages 8-11: July 1 - 5, 2019 at the Bennett Centre, Edmonton
For ages 12-14, please see our Peak I Experience 2019

or
For ages 15-19, please see our Peak II Experience 2019
Never been to the Bennett Centre? Visit this page for the address and a link to Google Maps.
Cost:
$550 for day camp
(Price includes: tuition, supplies, meals, snacks, accommodation, and entertainment.)
Prepare your application documents - Info Sheet

Our Fabulous Instructors

Marty Chan

Marty Chan writes books for kids and plays for adults. He's best known for his Marty Chan Mystery series, which has won the City of Edmonton Book Prize and the Diamond Willow Award. His newest book, Kung Fu Master, will come out this fall. He works and lives in Edmonton with his wife Michelle and their cat, Buddy.
The Game is Afoot - Bring your magnifying glasses and detective caps to this fun-filled and fast-paced session where you'll learn to unravel the mystery behind writing mysteries. With a mix of writing games and improv demonstrations, author Marty Chan reveals the secrets behind crafting a page-turner story.
Catherine Dubois

- When she realized her dream of becoming a frog would not be achieved, Catherine turned her attention to the graphic arts and has not looked back. Catherine graduated from Pixel Blue College in 2015 with a diploma in 2D Animation and Illustration. After being awarded a scholarship at the Gotta Minute Film Festival, she returned to school to complete a diploma in Digital Illustration and Sequential Arts at the Edmonton Digital Arts College in 2017. Catherine was the Artist-in-Residence at Happy Harbor Comics from May 2017 to January 2018. She now works as a freelance animator and illustrator.
Cool Comics

- Let your playful flag fly! Tell a story in pictures and words. Learn the basics of illustration and building a story, then use those skills to make a fun little comic book.
Angela Flatekval is simply always singing and dancing and telling story after story. She has come toYouthWrite via a vast and varied creative life: as a dancer of dances, a singer of songs and a player of parts. Developing and re-inventing a creative voice is a lifelong process. It is an honour and an incredible joy to be a part of your journey.
Singin' the Blues - Blues music lives inside nearly every other genre of music! There are clear rules to the structure of the song, just as there are clear rules to a sonnet or a haiku, and while expressing difficulties is what is meant by "singin' the blues", the story could be filled with any feeling. Truly, whether you've got the blues, the reds, or are feeling in the pink, the basic structure of the blues can lead anyone into writing in song.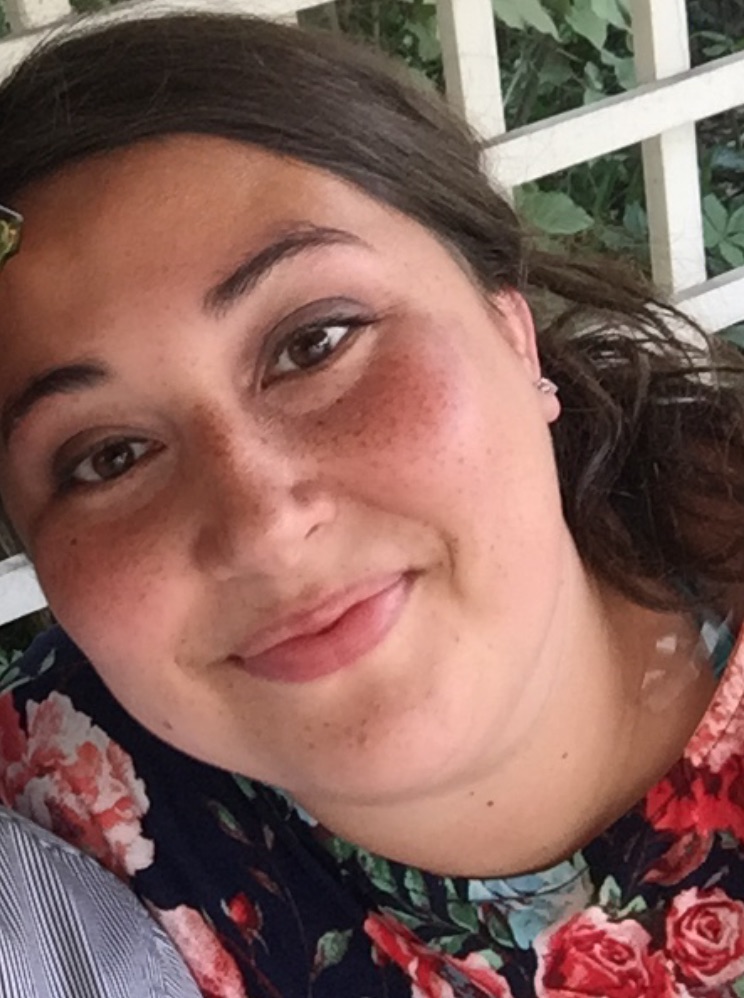 Rebecca Lafond

is an Indigenous writer featured in mitêwâcimowina: Indigenous Science Fiction and Speculative Storytelling edited by Neal McLeod and volumes II and III of MacEwan University's Bolo Tie Collective. She is a recent graduate of the MFA degree program in Creative Writing through the University of British Columbia and is currently working on a collection of short stories. Her goal is to shine a light on people's natural ability to express themselves and the power of their voice.
Blue Pencil Cafe - Submit a short piece of writing (a poem, two to three pages of a story or novel) and sign up at camp to work one-on-one with Rebecca for constructive feedback and helpful writing tips!

Paula Roberts has been an active part of Edmonton's music scene for over 40 years. With a passion for dance and body movement as well as singing, and a solid background in dance based on 10 years of ballet study, Paula has continued to explore tap dancing, salsa, body percussion, and even African drumming. Paula has been to Woodstock, played in rock bands, attended Phil Mattson's vocal jazz workshop, was a conducting apprentice for a year with Michel Gervais, founder of Edmonton's Pro Coro, and has served on the board of the Alberta Choral Federation. For 20 years she offered two highly successful week-long music residency programs to elementary schools around Alberta, and currently conducts three adult choirs: EKOSingers, Edmonton Vocal Minority, and the Riverbend United Church choir.
City Beat! - Let's hit the stomp boxes and beat out a chorus of rhythms using nothing but body parts! You'll be amazed at the sounds you can conjure up using only what is within easy reach of your hands and feet! Put these together with fellow YouthWriters' talents, and we're sure to get a groove on.
"Auntie" Elsa Robinson started working as a self-taught artist in 2004. In 2013, she returned to the University of Alberta to complete the Bachelor of Arts with a major in Art and Design. Since 2006, her acrylic paintings, mixed media collage and sculptures have been featured in numerous exhibitions. Her work addresses themes of identity, family, history and spirituality. Elsa is a recipient of the City of Edmonton Cultural Diversity in the Arts Award, the Fil Fraser Award for Outstanding Work in Visual Arts National Black Coalition of Canada. This year, she will complete her MFA in Visual Arts at Vermont College of Fine Art. Elsa is a highly experienced teacher who has worked successfully with students aged from 3 to 83 years old and from a number of cultures.
Colour & Cut and Paste + Paint my Words
You have a piece of writing
Brimming with sharp words and ideas that
STRIKE the readers as they pass by
Focus on those words
Create a mixed media collage and/or mask to let your words SCREAM even louder!
Noel Taylor
has been teaching high school drama, improv, advanced acting, and technical theatre for the past nine years and is currently the Department Head of Fine Arts & International Languages at WP Wagner High School. He has also been improvising with Hey Ladies at the Roxy Theatre for the past 10 seasons as well as with Rapid Fire Theatre at the Citadel Theatre in Edmonton, Alberta for the past three years. Noel loves using the pillars of improv everyday and bringing them into all aspects of his work when training young actors and writers. Noel has been a supervisor with
YouthWrite
for many years and has also sat on the board. This is Noel's second time as an instructor at the camp and he could not be happier to be back.
Eye Say!
- An immersive improv experience that will inspire you through your days at
YouthWrite.
This completely improvised class stars you, the young writer, as we explore setting, character, obstacles, stakes and resolutions through improvised role play and writing. Through collective creation, design a new world of new characters and explore new ways to propel your writing forward. Follow your impulses and discover!
The Amazing River Valley Supers:
Marla Albiston, River Valley Experience Coordinator

has been involved with the

YouthWrite

organization for approximately 14 years…she can't remember the exact number, because she's been having so much fun! She began as a supervisor for the 12-14-year-old and 15-19-year-old camps, transitioned to being the coordinator of

JustWrite

(a weekend writing workshop for adults!) for three years, and last year transitioned again to become the coordinator of the inaugural

YouthWrite River Valley Experience

for young people aged 8-11 years old! She's thrilled to be returning to the role this summer. Marla completed her Bachelor of Education degree at the University of Alberta (where she was first introduced to the lovely, Gail Sidonie Sobat), and over the last decade she has had the wonderful opportunity to apply her love of education with her passion for dance, working frequently with the Dance departments at Victoria School of the Arts, Vimy Ridge Academy, Queen Elizabeth High School, and currently, Eastglen High School. In addition, she works as a freelance dance teacher and choreographer, dances with the Contemporary company, ViVA, and trains in aerial circus with Firefly Theatre and Circus. Most importantly, she's beyond excited for all of the writing, learning, creating, sharing, and playing that will be taking place at

YouthWrite

this July!
Rebecca Collins

i
s delighted to be apart of YouthWrite for her sixth glorious summer. She has had a passion for the performing arts si
nce her break out role as Tree 2 of 3 in her third grade class production of Hansel and Gretel. Rebecca has been
a drama and humanities teacher with Edmonton Public Schools since 2014. She is a library keeper, GSA spon
sor, and homework checker. Having taught drama to students from kindergarten to grade 12, she is extremely skilled at guessing the ages of young folks. She loves singing, writing rhymes, and making bad jokes. Rebecca is eagerly counting down the days until she is reunited with the incomparable Marla for the magical land of

YouthWrite.
Dylan Thomas Evans is a physical theatre artist and graduate of MacEwan University's Theatre Arts Program. He holds his Advanced Performer's Certificate from Trinity Guildhall London, and recently participated in Vancouver's Polar Bear Swim! You may have seen him in The Canadian Badlands Passion Play, or performing as member of and beatboxer with the Spoken Word Choir or coordinating the Spoken Word Youth Choir as mentor. It's Super Dylan's second year of YouthWrite River Valley Experience,

and he couldn't be more excited to work alongside the wonderful Marla.
Mackenzie Trofimuk has been involved with YouthWrite her whole life and is thrilled to be joining theYouthWrite River Valley Experience super team. She has attended YouthWrite officially since the age of twelve and unofficially once when she was seven accompanying her instructor father. She graduated from Victoria School of the Arts in June of 2018 where she embraced her passion for dance and theatre as well as pursued a full IB diploma. She also belonged to Shelley's Dance Company for 5 years and pursued intensive dance training 5-7 days a week. She is now taking time off from school (working at a candy store) before she decides what path to embark on for university. She loves all things art and is so excited to dance and write and laugh and play with you this summer.
YouthWrite Coordinator:
Gail Sidonie Sobat is a multi-award-winning teacher and author, with eleven books for children, teens and adults, and a number of educational and academic articles. She is the YouthWrite creator/ coordinator, an international presenter, an instructor in the professional writing program at MacEwan University and in the Faculty of Education at U of A, is The Writers' Union of Canada Regional Representative for Alberta, NWT and Nunavut, and was writer in residence with the Metro Edmonton Federation of Libraries (2015). Gail is a 2016-2017 Global News Woman of Vision. She has moved thirty-two times in her life from Badlands to Siksika Nation Reserve to hideous suburbs to Istanbul to the Sunshine Coast to her writer's garret in a century-old temperamental house. She adores all of her Supers equally, and loves YouthWrite madly!